The Legacy Campaign, our student-centered giving campaign, raises awareness about the impact of giving at Northeastern and promotes annual giving efforts to students.
Give What You Can to What You Love. Every gift made is directed to your favorite area of Northeastern, and 100% of your gift will go to the area of your choice.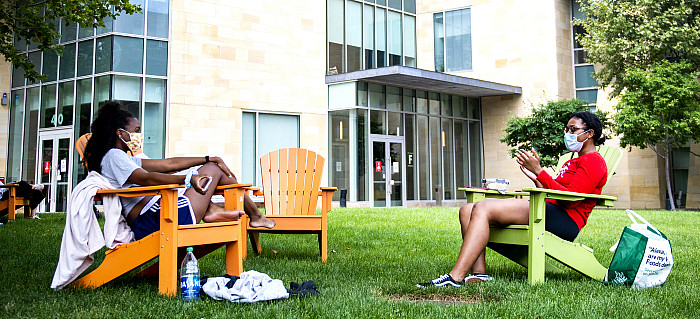 The Legacy campaign is your chance to leave your mark on Northeastern. This student philanthropy program is designed to educate all undergraduate students regarding the importance of giving to the university and to facilitate their active philanthropic involvement with Northeastern as students and future alumni.

It's your gift, it's your choice: choose to donate to the area of Northeastern that means the most to you. Whether it be your student organization, college, or area of study, remember that 100% of your donation will go to the area of your choice and leave a lasting impact. Be sure to browse the Fund Explorer and Husky Starter to make your mark. If you would like to create your own Husky Starter project, fill out an application on the site to get the process started.
For the Class of 2021:
As you enter your final year, we hope you will think about the legacy you want to leave as you graduate and become alumni. Throughout your Senior Year Experience, there will be a variety of opportunities to give back to the area of Northeastern that means the most to you. Be sure to follow us on Instagram, Twitter and Facebook. Keep an eye out for the monthly newsletters to keep up to date on all senior exclusive opportunities!

All senior donors who give a cumulative donation of $20.21 throughout the year will receive an exclusive donor cord for Commencement.