The 2019-2020 Northeastern Athletics season was yet another amazing year filled with record-breaking performances and historical events.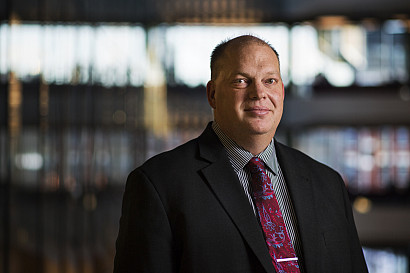 IN THE CLASSROOM
Northeastern student-athletes set an all-time best GPA for the Spring semester and 91% achieved a 3.0 GPA or higher. For the year, the Huskies posted a cumulative GPA of 3.438 (Fall '19 - Spring '20). The Huskies lead the Colonial Athletic Association (CAA) with a 92% Graduation Success Rate, three percentage points higher than the national average, and lead the CAA with a 995 Academic Progress Rate (APR), 12 points higher than the national average.
IN COMPETITION
The Huskies swept the Beanpots for the first time in over 30 years. The men's ice hockey team made history with their third straight Beanpot championship, defeating crosstown rival Boston University, 5-4, in double-overtime in front of a record crowd at TD Garden.
The women's ice hockey team also defeated the Terriers on their home ice, 4-3, in double-overtime in front of a Women's Beanpot record crowd. They also clinched their third consecutive Hockey East Championship and were poised for the NCAA Tournament before the season was cut short due to the COVID-19 pandemic. Three women's ice hockey players (Alina Mueller, Aerin Frankel and Skylar Fontaine) earned All-American honors.
Baseball players Sean Mellen (Los Angeles Dodgers), Andrew Misiaszek (Cleveland Indians) and Jake Farrell (New York Yankees) were selected in the 2019 MLB Draft. The three selections was the third-most in program history and the Huskies have now produced multiple MLB Draft picks in seven of the last nine years.
Louiza Wise ran the second-fastest time in program history to finish sixth at the CAA Women's Cross Country Championships.
Megan Clark became the first-ever Northeastern swimmer to qualify for three consecutive NCAA Championships and was named CAA Swimmer of the Year.
View a full recap of the 2019-2020 season
 For information on supporting Northeastern Athletics, please contact Nicole Girard at 617-373-2523 or n.girard@northeastern.edu 
To support all student-athletes, click on the Howlin' Huskies Fund box below. To support your favorite team, click here.