A Message from Interim Dean Emery Trahan
On behalf of the entire D'Amore-McKim School of Business community, thank you for your support! Gifts to the Dean's Fund provide the school with vital unrestricted resources to secure our core priorities and the flexibility necessary to meet unanticipated needs and pilot new initiatives.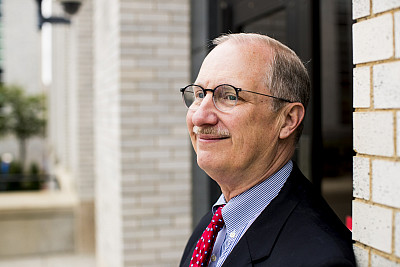 Our extraordinary growth and the work supporting it to attract the finest faculty and students continues to be recognized and acknowledged:
Poets&Quants, 2022 ranks D'Amore-McKim 13th for "Top Undergraduate Business Programs"
Poets&Quants, 2022 ranks D'Amore-McKim 5th in undergraduate business schools with the highest percentage of women
Princeton Review, 2022 ranks D'Amore-McKim #10 for Graduate Entrepreneurship and #16 in Undergraduate Entrepreneurship
Your philanthropic partnership strengthens the School's commitment to its greatest needs and ensures that we continue the work we do to educate future business leaders.
Thank you.