Club - Turkish Student Association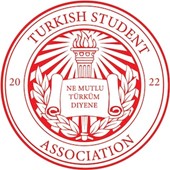 NUTSA is a student-run organization recognized by Northeastern University.
The aim of this organization is to bring the Turkish community together by establishing a link between the Northeastern community and the Turkish community. Our organization desires for a culturally diverse atmosphere at Northeastern through various aspects of different backgrounds. NUTSA welcomes all undergraduate students from different ethnics and nationalities in order to promote Turkish culture on and off campus.
Throughout the year, NUTSA organizes many social and cultural events including social gatherings, panels, seminars, game tournaments, concerts.