AerospaceNU

AerospaceNU (then called AIAA Northeastern) was founded in the fall of 2012 by two students with a passion for aerospace. Recognizing the importance of direct engineering experience, their goal was to learn more about the field by supplementing their classroom education with hands-on projects.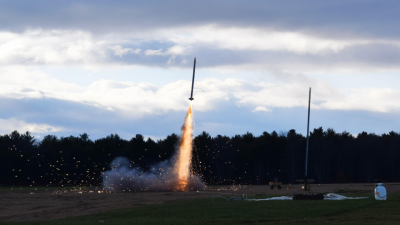 One change-of-name and nearly a decade later, the club has grown to over 200 active members. Our projects have become more ambitious, but our primary objective hasn't changed: we aim to learn more about aerospace engineering, and share our knowledge and excitement with whoever we can. AerospaceNU is open to all, no prior experience necessary.
Club members have the opportunity to gain practical experience as they work together to design, build, and fly their projects. Whether it's rockets, unmanned aerial vehicles, airships, quadcopters, or satellites, you can bet we're building it and sending it soaring!