Club Sports - Running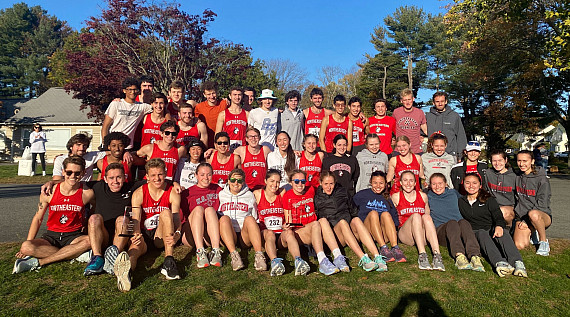 We're NU Club Running, a group of Northeastern students who love to run! We pride ourselves in welcoming runners of all experience and ability levels. Our team competes in a wide variety of cross country meets, road races, and indoor and outdoor track meets throughout the year. We are a part of the National Intercollegiate Running Club Association (NIRCA) and USA Track & Field (USATF).
Our team has enjoyed much success over the past few years, including our men's team winning their second consecutive Fall National Cross Country Championship in 2022, and our team having 15 qualifiers (10 men and 5 women) for the 2023 Boston Marathon! In 2023, our team hosted a twilight outdoor track meet in March, and we sent members of our team to the Spring National Track and Field Championships for the first time in club history!