Club - Northeastern Robotics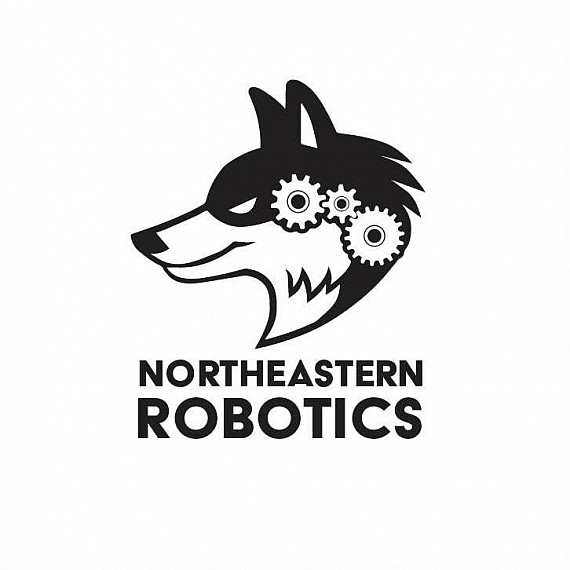 The NU Robotics Club is an umbrella organization that maintains several projects, independent from each other, across the field of robotics while holding general meetings to unite the organization for presentations, activities, and trips. We strive to lower the floor for people looking to learn robotics and emphasize that the pursuit of learning is more important than sheer knowledge.
Our goal is to de-mystify robotics. We provide a launch-pad for learning about robotics and self-starting projects. We firmly believe that a commitment to learning matters more than accumulated knowledge ever could, and strive to equip you with the resources you need. It's never too late to start learning robotics!
Our active research projects include:
Cable Driven Robot: one of around 20 working suspension robots in the world with the aim to help improve film cinematography.
Project Mitosis: a 3D printer that can 3D print itself. Also, doing research on sustainable 3D printer filament production using algae.
Robot Dog: a controllable robotic quadruped the size of a husky.
Robot Arm: a robotic arm with 6 degrees of freedom.
Space Building Robot: A robot designed to build houses on Mars by picking up and moving bricks.
Our active competition projects include:
Underwater Robotics: a remotely operated vehicle (ROV) that completes a set of tasks simulating real world marine challenges at the MATE international competition.
Combat Robotics: a series of robots designed to crush the competition in the NHRL and other Battlebots style competitions.
VexU: robots designed to compete in newly invented games of the Vex competition series.
There are many more in development, and even some completed projects like a fully autonomous chess playing robot.
Mission: Robotics is a rapidly growing technological field, yet its reputation as challenging and inscrutable prevents undergraduates from pursuing robotics. NU Robotics provides both a launchpad for learning robotics, and experience in starting and managing teams for all skill levels. We operate in a complex academic landscape, working with a combination of faculty, peers, and graduate students to turn novel robotics projects into reality.