Club - Northeastern University Wind Ensemble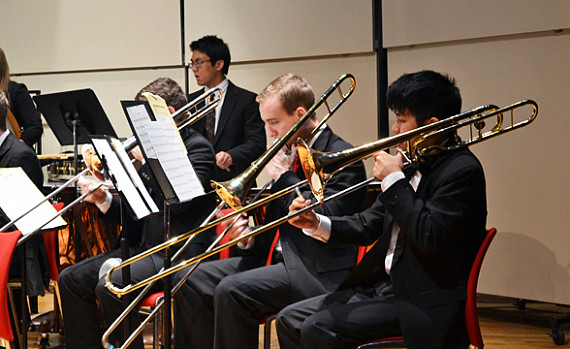 The Wind Ensemble is a select group that approaches advanced repertoire and often participates in multi-media concerts. The ensemble has accompanied silent movies in original scores by student composers, accompanied live dance performance, and collaborated with guest soloists and actors, in addition to playing the great works in wind repertoire.
The ensemble rehearses and performs during the fall and spring semesters, usually performing two to four concerts each term. Each year the group participates in a festival with the wind ensembles of Harvard University, Boston College, and Boston University. At the end of each term the ensemble usually shares a concert program with the Concert Band.