Club Sports - Men's Alpine Skiing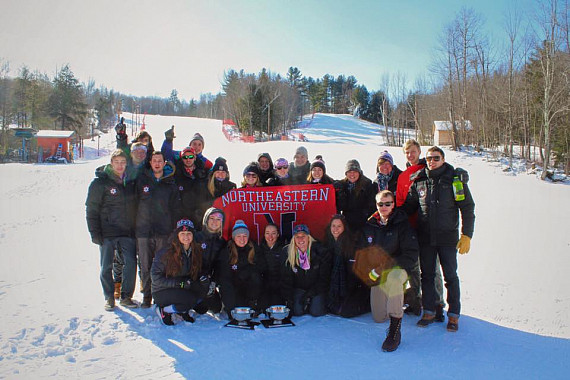 We race in the Thompson division of the United States Collegiate Ski Association (USCSA). Our teams have a great time skiing, working out, serving the community, and fundraising together.
This fund supports Northeastern's downhill skiers. Our Alpine Ski Team is regularly among the top teams in the Eastern Conference.