Club - American Society of Civil Engineers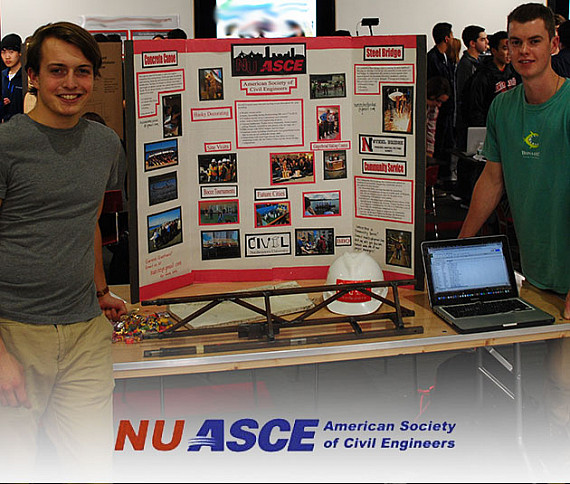 The mission of NU ASCE is to help their constituents develop interpersonal relationships and professionalism through various extracurricular activities and community service projects within the field of civil engineering. Each week they hold a lecture presented by a variety of professionals in Civil Engineers. They partake in the Concrete Canoe and Steel Bridge competitions. NU ASCE has helped with 30 years of community service projects.
Founded in 1852, the American Society of Civil Engineers (ASCE) represents more than 145,000 members of the civil engineering profession worldwide and is America's oldest national engineering society.