Club - Black Engineering Student Society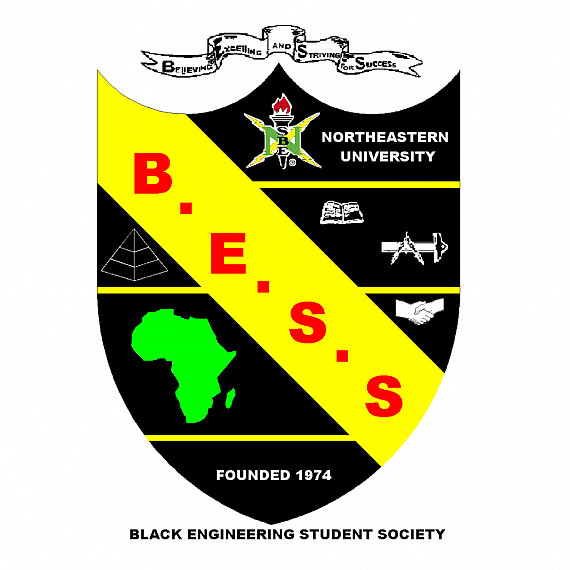 In the winter of 1974, Harold C. Hunte '76 and Harold Blake, two African American engineering students, sat in the African American Institute and reflected on how few African American engineers they knew. During the early 1970s, African American enrollment in the College of Engineering was low compared to Northeastern's other colleges. Hunte and Blake felt that African American engineering students had little interaction with one another because they were spread throughout the college's six disciplines.
In an effort to unite them, letters about the formation of an engineering organization were sent to all African American engineers. On April 18, 1974, Hunte and Blake founded the Black Engineering Student Society (BESS). The organization's mission was to form a network for and solidarity among student engineers, building a support system for engineers to ensure that they would stay in the field. Ray Guthrie, Assistant to the Dean of the College of Engineering, became the group's advisor.
In hopes of increasing the number of African American engineers at Northeastern, one of BESS's projects was to interest high school students in engineering as a profession. BESS members visited local English High School and coached juniors and seniors on the process of applying to Northeastern's College of Engineering.
In April of 1975, BESS merged to be one of the chartered chapters of the National Society of Black Engineers (NSBE)