Ujima Global Leaders Program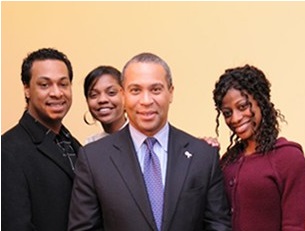 The Ujima Global Leaders Program is a program focused on developing leaders for an increasingly diverse and complex world. Ujima Global Leaders are supported by a scholarship in recognition of their accomplishments and their potential to become agents for positive change in both our local and global communities.
Named for the Swahili word "Ujima," meaning "collective work and responsibility," Ujima Global Leaders from all academic disciplines will work collaboratively to develop intercultural competence and awareness by engaging with communities on campus, throughout Boston, and around the world.  Working with staff and faculty, Ujima Global Leaders may choose to make an impact based on their interest and goals via community service involvement, experiential opportunities, research, and global experiences. Committed to excellence, academic achievement, service, and diversity, Ujima Global Leaders will be prepared to meet the challenges of a swiftly-changing world.