Bouvé Simulation Lab Education Fund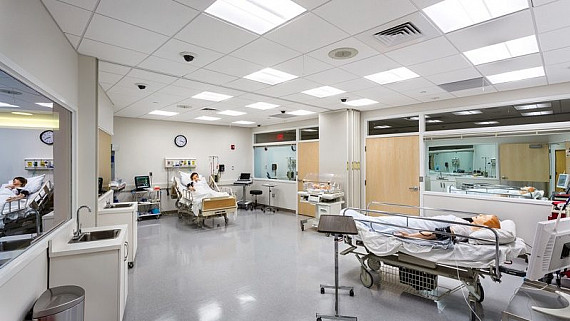 The Arnold S. Goldstein Simulation Laboratories Suite engages students and faculty in innovative ways to study and practice clinical reasoning skills, interprofessional education, and health system integration to promote the development of fully functioning interdisciplinary healthcare teams.
The Simulation Labs enable participants to research contemporary issues that solve the problems of patients and prepare Bouvé graduates to create the healthy communities of the future. We strive to develop the knowledge, skills, attitudes and values that promote patient safety and improve the quality of health care at all levels of professional achievement.