Theatre Department Fund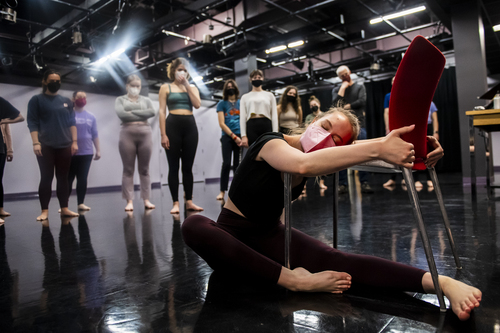 The Theatre Department is experiencing an exciting revitalization: course enrollment has grown more than 200%, admissions applications are up more than 40%, and we have added new faculty, 35 co-op partners, developed seven new degree programs, and created a professional alliance with the Tony Award–winning Huntington Theatre Company.
Gifts to the Theatre Department Fund empower the Chair to capitalize on new opportunities that arise during an academic year. They make it possible to offer scholarships, stipends for unpaid co-ops, and resources to create innovative and exciting new courses to update our curriculum, which helps attract talented students and faculty.