American Sign Language. "The Andy Fund"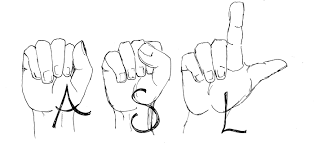 Established in 1998 as the Anthony Ruscio Interpreter Education Fund to support training of interpreters for the Deaf and the Deaf-Blind communities. 
The fund now honors Andy Prior, an alumnus of the ASL Program who was killed on November 14, 2010. This fund reimburses recent Northeastern graduates who have taken the written portion of the National Interpreter Certification (NIC) given by the Registry of Interpreters for the Deaf (RID).