Africana Studies Program Fund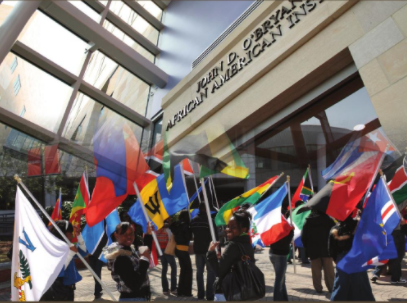 The Department of African-American Studies is an interdisciplinary department with a mission of teaching and conducting research in social sciences and humanities fields on the historical and contemporary experience of Africans and African- Americans throughout the Diaspora.
The department offers a major and a minor in African-American studies, a minor in African studies, and a host of elective courses. International studies and contemporary public policy issues, particularly health-related and international development issues, are also integral elements of the program.
All courses are open to all students. Department faculty lead intensive, summer study-abroad programs to Ghana, Kenya, the Caribbean, and other parts of the African Diaspora.