Club – Huntington United Ski Club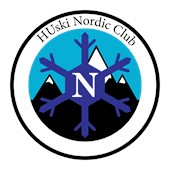 Huntington United Ski Club is a new collegiate Nordic ski club created this spring to create an opportunity for cross country skiers and students interested in learning to get on snow together. We have tentative club status under Northeastern's "club" department, but are not a part of the "club sports" department.
The team works towards training skiers for a Dec-Feb intercollegiate racing league, but also offers opportunities for beginners. We have weekly dryland practices on Northeastern's campus and get on snow at Weston Golf Course (20mins away), Dublin, NH (90mins away), and anywhere else we can organize a trip to.
We're tentatively open to students from surrounding colleges and grad students.
This is the first year the club has been running, so bear with us as we work on getting things organized!