Club - Rural Health Initiatives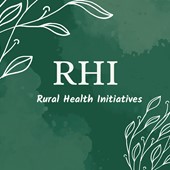 The purpose of the Rural Health Initiatives is to promote the health and well-being of rural citizens by counteracting the effects of social isolation and loneliness, improving rural health literacy, and raising donations for essential items. Our main initiative is the Tele-Friend program.
TELEFRIEND - Pen-pal to older adults program: This program focuses on combating issues of loneliness and social isolation in rural older adult populations. By partnering college students with a "pen-pal" older adult partner, students can engage in virtual discussions and activities to help provide companionship to those who need it most.