Club - Environmental Science and Policy Leaders for the Environment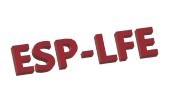 ESP-LFE is primarily an organization for Northeastern's Environmental Science and Policy (ESP) M.S. program for graduate students. Our purpose is to provide leadership experience, facilitate alumni interactions, increase career development and professional enrichment opportunities, and offer opportunities for service and community involvement. As students of the Northeastern ESP program, we intend to give support to individuals prior to their acceptance at Northeastern, during their enrollment, and beyond their graduation. Most importantly, this organization intends to build environmental leaders within each cohort that exists within our program.
We plan to support young adults interested in environmental science and policy through mentoring and guidance programs, educating them on career options, and advancing their aspirations. Northeastern students will have the opportunity to recommend specific courses to other students, create individualized career tracks, and attend networking and career events. With the increasing intensity of climate change impacts and other sources of anthropogenic disturbance, new and innovative solutions are required that are not currently addressed in the curriculum. ESP-LFE provides a voice for the students to advocate for new classes and coursework that addresses these evolving issues. Post-graduation, members will have access to diverse alumni mentorship that is specific to their chosen major or career and enables them to find resources and opportunities that may be otherwise unavailable.
Finally, and most importantly, this group aims to build diverse and equitable leadership opportunities as far as our network can reach. As the social, economic, and political issues surrounding climate change continue to worsen, there is a growing need for leaders and experts that can help develop environmental and policy solutions. ESP students are engaged and equipped to fill this role within our local, national, and international community. Whether this takes the form of events or fundraisers for issues such as climate change awareness, hosting seminars for prominent leaders, or simply having a safe place to voice anxieties around current and emerging socio-political and environmental issues, this group will be a focal point for all of those interested.