Club - Black Islamic Association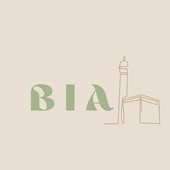 The Black Islamic Association is a club that is dedicated to providing a welcoming space to Black Muslims on campus. It is quite easy to feel isolated and alone on a college campus of around 15,000 people, thus we believe it is important for every student to have an understanding support system on campus. BIA will provide programming regarding shared personal experiences, Islamic lectures, and socials to ensure that club members create a community founded on compassion and reassurance.
As our first year comes to an end, we have learned an abundant amount about ourselves and Black Muslim life on campus. We will be able to provide this insight to members, alongside bringing in a black spiritual advisor to guide club members on their journey through Islam. We also plan to educate members on the rich history Black Muslims have made in the Islamic world. We aim to hopefully carry this message not only within our community but to the surrounding Muslim communities to teach others about the big impact Black Muslims have made.