Club - SHRM Student Chapter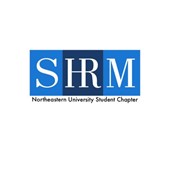 NU SHRM Student Chapter is a student-run organization for undergraduates, graduates, and alumni. We are the FIRST-ever Northeastern organization to include undergraduates, graduates, and alumni!! Additionally, we are the FIRST organization to incorporate a hybrid model of in-person and virtual events at Northeastern University.
We encourage all students with any major or minor to join NU SHRM. Specifically, if you are interested in learning more about HR-related topics. Our meetings will be held monthly via Zoom, providing students with essential workshops on specific HR Topics such as Resume Building, Employee Relations, Compensation Benefits, Digital HR, etc. Our leadership team and NU SHRM Committees will schedule guest speakers for panel discussions related to certain HR-related topics. We want every member to feel welcome and become knowledgeable about HR's benefits in the workplace. We are in the process of creating a mentorship program to allow incoming students to gain knowledgeable insight from HR professionals with significant experience.
If you are interested in joining our NU SHRM Student Chapter, send us an email at shrm@northeastern.edu