Club - Husky Communicators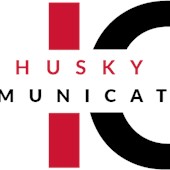 Husky Communicators serves as an umbrella organization for various teams. We mainly focus on fostering community by strengthening knowledge and professional experience, maintaining website management and social media channels, hosting learning and sharing events, and offering peer support.
The teams that Husky Communicators support includes:
Website Management Team- Students learn to use website management tools to create summaries of student experiential learning projects on two websites: Husky Communications & Inspire&Influence
Social Media Team- Students promote content across: LinkedIn-Husky Communications, YouTube- Inspire&Influence ,Instagram.
Event Planning Team- Hosting programming and special events
Writing Team- enhance writing skills and get an opportunity to publish your piece in our Husky Communications website and promote by our social account.