Club - Chinese Markets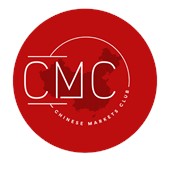 The Chinese Markets Club provides Northeastern students with opportunities to engage with and further their knowledge & understanding of existing and emerging markets in China.
We have weekly meetings in which we analyze the current state of a specific Chinese market (such as Real Estate, Foreign Exchange, Private Equity, etc.), and discuss the potential implications that current events may have on the future outlook of that market. Meeting formats include presentations on the current state/relevance of a particular market, Q&A sessions with guest speakers, case study analyses, and educational workshops that are tailored to our members' more specific interests in a particular market. Additionally, we provide opportunities for students to join our research team and get involved in researching various Chinese markets and publishing research reports.
At CMC, we strongly believe that understanding China and the Chinese economy is key to understanding our current world. Through providing opportunities to analyze and explore China through multiple lenses, we strive to help students gain a holistic perspective of China's place and relevance in our world.