Fraternity - Phi Beta Sigma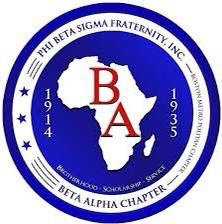 Phi Beta Sigma Fraternity, Inc, founded on the campus of Howard University in 1914, stands on its pillars of Brotherhood, Scholarship, and Service.
Its members view themselves as "a part of" the general community rather than "apart from" the general community.
The commitment to being of service to the community is mirrored in the Fraternity's motto, "Culture for Service and Service for Humanity.