Club Sports - Triathlon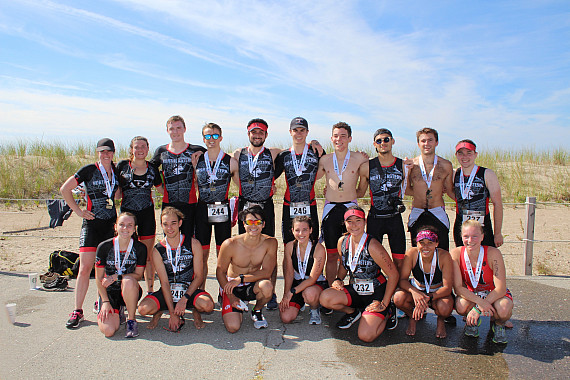 The Northeastern University Triathlon Team is a Club Team comprised of members ranging from seasoned athletes to those completely new to triathlon and looking for a challenge. Coached by Robert Reddy, a multiple-ironman athlete, the team practices together 6 days a week in the disciplines of swimming, biking, and running. The team trains year-round to compete in the Northeast Collegiate Triathlon Conference races in the fall, as well as USA Triathlon Collegiate Nationals in the Spring.
Besides providing a supportive environment for college athletes to train and race together, the NU Triathlon Team also helps fund its athletes' travels, lodging, gear, and other sport-related expenses to alleviate the financial pressures of the sport. We hope you'll consider making a donation to help support our athletes!