Club - Mexican Student Association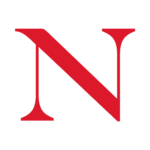 The mission of this club is to unite Mexican students in the school in order to create a valuable and supportive community. This will also include graduate students who would be able to share their experience in school/co-op and post graduation experience.This club also seeks to address important current events in the country of México related to political, social, activism, businesses, technology/innovation and other relevant topics that can be discussed in a way that provides value to the students.
Another valuable aspect for this club is the possibility to have an external relationships with other Mexican associations in different universities such as Harvard where they have HUMAS. This could be highly beneficial for students to make connections and get an opportunity to work with students from other universities.