Post-COVID 19 Translate Center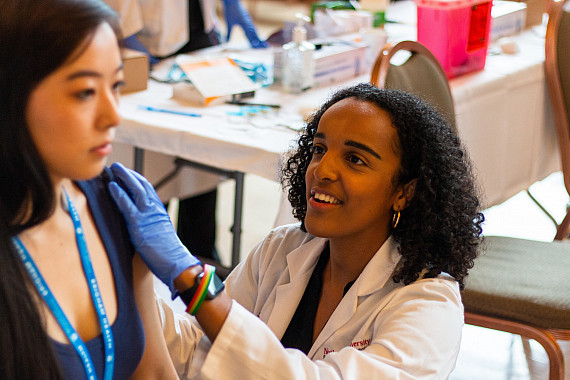 The Post-COVID 19 Translate Center is a multidisciplinary, interprofessional learning and discovery environment fueled by clinical experience, designed to deliver innovative critical long-term solutions for individuals, communities and populations in recovery from the COVID-19 virus (C-19).
The Center will assist in the understanding and mitigation of the long-term C-19 recovery challenges, particularly for those with the greatest exposure such as frontline healthcare professionals.
Identifying impactful solutions will require a holistic, interdisciplinary approach requiring convergence of three key elements: network science expertise to harness and analyze data modeling; interdisciplinary and multi-professional expertise on overall health and tech-enabled solutions; and an infrastructure conducive to creating global partnerships to accelerate science into practice.