Club - Network of Enlightened Women at Northeastern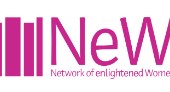 The Network of Enlightened Women educates, equips, and empowers women to be principled leaders for a free society. NeW is a national community of conservative and independent-minded women from all sectors and backgrounds, passionate about educating, equipping, and empowering all women.
NeW serves as a thought leader, promoting independent thinking and providing intellectual diversity on college campuses and in public discussions on women, policy, and culture.
This NeW chapter intends to bring together women for fun meetings, discussions on current events, professional development training, and service/volunteer work. The chapter helps women find friends on campus, learn something, and build their resumes.
The three goals of NeW are to create a network of conservative women on campus and beyond, to become more educated on conservative issues and educate others, and to encourage more women to become leaders on campuses and in the community.
NeW cultivates a vibrant community of women through campus chapters, professional chapters, and our online presence that emboldens participants to confidently advocate for pro-liberty ideas in their schools, workplaces, homes, and communities.
NeW also connects program participants with career-advancing professional opportunities.
NeW trains pro-liberty women to serve as leaders through campus sessions, national conferences, leadership retreats, and professional development programs.